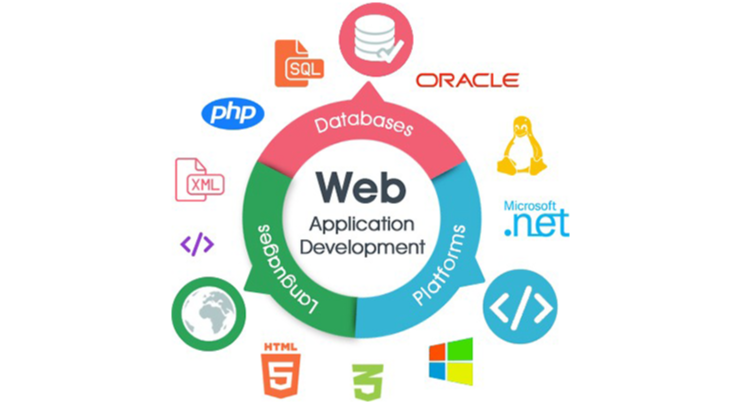 Why Should Choose Web Application Development For Your Business? - Working with a web application development company based in Dubai could be something you are searching for, let us give you details as to why that is a good step taken towards improving your business. One of the best parts about having a web application is that you don't have to install anything on your computer and it is compatible across all platforms and operating systems.
These are some of the reasons why you should have a web application:
Ease of accessibility:
As long as there is Internet to connect to go to your web application, you can access it from anywhere. Not only from desktops, you can also access your web application through mobile phones and tablets. The web application can also be thought as a means of promotion for your startup. Web Design companies in Dubai that have skilled designers can make your website easy to navigate.
Installation & Maintenance is easy:
Installing a web application and maintaining it is one of the easiest things to do. There is no complexity about it and anyone with fair knowledge can learn it from scratch. You can update your web application with the latest software to make sure it functions better. Any number of upgrades can be done without the need for any extra ammunition, nor is there a cost involved. All you need to make sure is that your browser is updated including the plug-ins.
Flexibility to deploy anywhere:
Custom web application development gives you the ability to deploy them either in-house or on the cloud. This means that you can work from any part of the world without any external help as long as you are connected to the Internet. If you are looking for web application solutions in Dubai that has worked with a myriad of companies, Infoquest is the way to go.
Easy on the pocket:
A web application can automate a lot of your processes including communicating with your customers by asking them to use various options available within the website. They can purchase a product without even having to call customer service or go through any other long cycle because all the information about the product can be given on the site itself including facilities for payment by integrating a payment gateway. Security aspects will also be taken into consideration. If you are looking for a web application solution in Dubai that has worked with a lot of eCommerce clients, do share your credentials with one of our experts to get started with us.
Excellent UI/UX:
People have a lot of options these days and they are always looking for the finest design including an interface that feels good on their eyes and is easy to navigate. Make sure that your clients are provided with a website that they like coming back to and makes them very little work to do. By automating a lot of tasks and actions, you are providing immense value to your customers. Integrate systems so that the customer doesn't have to go to a third-party website. For Ecommerce website development in Dubai that provides excellent UI/UX engineers, try out Infoquest.
You can interact with your clients easily:
As much as there are a lot of methods for you to get the information of your customers like email ID and phone number using various methods, you can still find ways to interact live when you have a web application for yourself. Clients should feel as if they are appreciated and wanted, they need to experience your business acumen firsthand before they invest in you and the best way for that to happen is through your website.
For web application development in Dubai, Infoquest is one of the best options for you to come to, as we have worked on a lot of them to our clients who are from different industries.