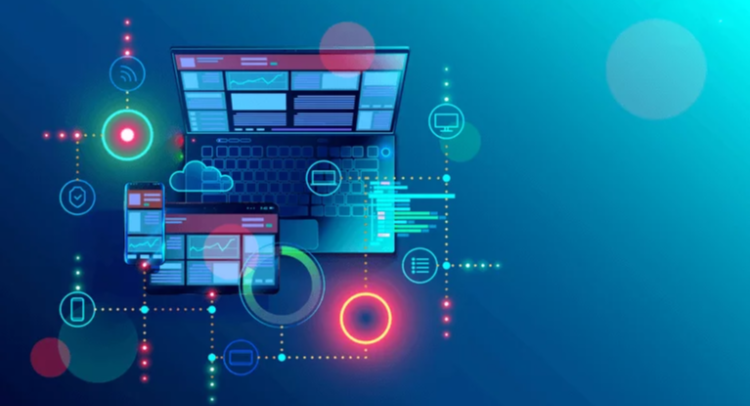 Web Application Developer Qatar - More than 80% of users prefer an application over a website while online shopping. Applications are present and future whether you belong to a product or service-based business. The consumption of digital media has doubled in just years and more than 50% comes from mobile apps. It is not important from the customer's point-of-view but a web application can be revolutionary for managing operations within the business. We, Infoquest is the leading and most reliable web application developer Qatar known for our outstanding digital solutions.
Web applications are easy to access and can run on any web browser. There is no need to install it and it is also easy to navigate. Also, web apps are affordable and have nearly no maintenance cost. So, if you are interested in designing a web application for your business, then Infoquest is here to help. We have a talented in-house team of developers that has the capability of creating powerful and astonishing web applications with the latest technology at competitive rates. Give us a call at +971 4 519 4300, or +971 50 8566 441. You can mail us at sales@infoquestit.com
Importance Of Web Application For A Business
A web application is developed using languages like Java Script, HTML5, etc. Even though web development and web applications have similar attributes, web apps are more interactive and dynamic. Web application has been playing an important role in varied business functioning. They have been administered in numerous operations of a business including billing, service, sales, inventory, etc. Of course, there are many benefits of introducing web applications in the business.
First of all, web applications are highly flexible and offer accessibility in varied modes. You can access a web application on a phone or a desktop without any hassle.
Secondly, it helps in improving the efficiency of a business. As it makes things much easier to operate, and also increases accuracy. This helps in saving tonnes of time and money for any business.
Thirdly, security is very crucial for any business. There is important data and internal important information that needs to be secure all the time. A web application is perfect as it has enhanced security features.
Also, as a business grows, customization & scalability is very important. A web application also provides those features that cater to all the needs of a business shortly. Customization did not even require any assistance.
Lastly, web applications are highly cost-effective and have low maintenance costs. As it is all connected and operated through the internet, so there is no need to install any other hardware and servers. So, web applications are very affordable for any business.
Best Web Application Developer Qatar - Infoquest
Infoquest is the leading IT and digital marketing company in Dubai that is known for its reliable and customized web application services. We have been among the top web application companies that worked across the fields, SMEs, and even global brands. Apart from web applications, Infoquest provides complete solutions for web design & development, digital marketing, SEO, mobile application, and many more. Being a trusted web application developer Qatar, Infoquest has a team of top-notch web developers that focuses on delivering quality web app projects that are 100% customized.
In addition, here is the list of services being offered by Infoquest as the top-notch web application company in Qatar-
Business Process Automation
Product Re-engineering
Enterprise Portals
Application Testing & QA
Custom Software Development
Application Maintenance
Software Product Development
Why Choose Infoquest?
Infoquest has been a reliable business partner for many leading companies across the globe. We are here to help any business by providing the best IT services and our team of experts is always focused on bringing quality & unique solutions to our clients. Here is the list of reasons that makes Infoquest the top web application developer Qatar, such as-
Years of experience
Quality team of developers
High customer satisfaction and retention rate
Total transparency and open communication channel
100% personalized web application projects
At last, if you want to know about our web application services, then reach out to Infoquest on the following details!
Contact Details
Name - Infoquest DMCC
Phone Number - +971 4 519 4300, +971 50 8566 441
Email Id. - sales@infoquestit.com
Skype Id. - Infoquestit
Address - Infoquest DMCC, P.O.Box: 50308, Unit 1113, DMCC Business Centre, Level No. 1, Jewellery & Gemplex 3, Dubai, United Arab Emirates
Frequently Asked Questions (FAQs)
Question - Which company is best for web application development in Qatar
Answer - Infoquest is Qatar's leading and best web application development company.
Question - What is the purpose of a web application?
Answer - A web application is a program stored in a remote server that allows internet browsing. The purpose of a web application depends upon the developer. However, web applications are used in sales, billing, the service sector, and managing inventory.