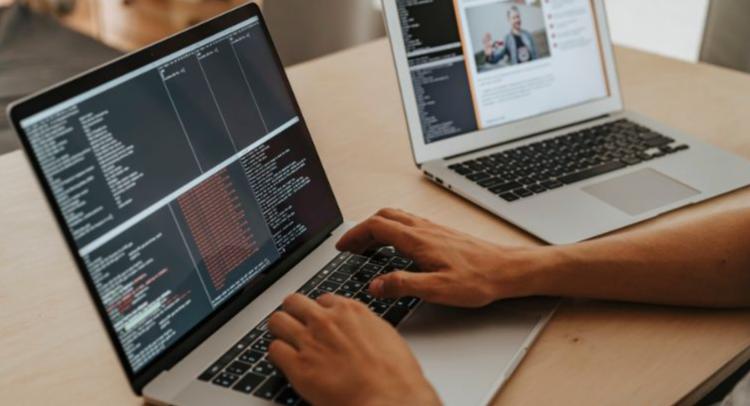 Hire Dedicated Angularjs Developer - AngularJS has a dynamic scope for web development due to its high effectiveness, flexibility, and simplicity. Web development is the need of an hour for any kind of business. Being living in a digital world, you will need to hire a dedicated AnjularJs Developer for your IT team. So, we are with all the information regarding the best web development company in Dubai, United Arab Emirates.
At Infoquest, we have an experienced team having expertise in handling the latest technologies. Now, coming to AngularJS provide the most proficient and dynamic web application with the use of HTML. There is a wide scope of using AngularJS for web development. Infoquest offers the best solutions and services related to AngularJS Development. To know more feel free to reach out to us either by calling us at +97145194300, +971508566441 or writing us an email at sales@infoquestit.com
AngularJS, Its Benefits & Uses | A Brief
AngularJS is an open-source framework that offers engaging and dynamic single-page applications with features including AJAX support, templating, modularity, two-way binding, etc. The template language used in AngularJS is HTML and has simple syntax to offer interactive-user applications. Now, there are many benefits of using AnularJS for web development with less complexity, and high scalability. That's why AngularJS is popular for many reasons, such as -
First of all, It has a shorter development time and allows it to create web apps much more efficiently and quickly.
Secondly, There are many technical benefits of using AngularJS such as Google assistance and support.
Thirdly, AngularJS is one of the most trusted platforms by developers and is used by major corporations including Google.
Also, AngularJS offers easy testing and has easy-to-follow structural components.
Moreover. AngularJS is a type of cross-platform framework that offers the best framework for native-like mobile applications.
AngularJS is a highly-effective where one can create a single codebase for multiple versions of a web with multi-functionalities.
At last, It is easy to add new features and still maintain the high performance of the application.
Now, coming to the various uses and scope of AngularJS Technology such as User Review Applications, travel Applications, User-Generated Content Portals, Video Streaming Applications, Weather Applications, E-Commerce, and Mobile Commerce.
Hire a Dedicated AngularJS Developer In Dubai - Infoquest
Infoquest has the best in-house AngularJS developer team offering highly interactive, powerful, and forthcoming-ready web development assistance with a user-friendly design. Our team has years of experience and expertise to handle projects across the fields. Also, Infoquest's team focused on every small detail and delivered the most personalized web development project. We have the capability to handle any kind of project and difficulty levels. So, if you are looking for hiring the best AngularJS Developer team in Dubai, United Arab Emirates, then reach out to Infoquest today!
In addition, Infoquest has world-class web developers to offer the best AngularJS web development services that cover all kinds of Angular Development services including -
Angular Support & Maintenance
Widget Development
Plugin Development
Platform Migration
Single Page Application
Angular Web App Development
Best Web Development Company In Dubai - Infoquest
Infoquest holds expertise in multiple fields and has completed with many leading companies including Thomson Reuters, Michelin, Fit Republik, Subway, Exedy, British Council, Atlantis, ePromis, Meridien, and so on. AnjularJS is among the most demanded and growing web development technology out there that create a dynamic link between HTML, CSS, and JavaScript. Here at Infoquest, we have the best team with extensive expertise in not only AngularJS but also all the other up-to-date web development technology to offer the following sets of services, such as -
Responsive Website
Website Redesigning
Web Maintenance & Support
Content Management System
Mobile Website
Web & Enterprise Portals
Product Website
Cloud Hosting Solutions
At last, we hope you find all the information regarding hiring a dedicated AngularJS Developer. To book an appointment with the leading IT Company in Dubai, feel free to reach out to us at the following details!
Contact Details
Company Name - Infoquest DMCC
Phone Number - +971 4 519 4300, +971 50 8566 441
Email Id. - sales@infoquestit.com
Skype Id. - Infoquestit
Address - Infoquest DMCC, P.O.Box: 50308, Unit 1113, DMCC Business Centre, Level No. 1, Jewellery & Gemplex 3, Dubai, United Arab Emirates
Frequently Asked Questions (FAQs)
Question - Which is the best AngularJS Development Company in Dubai, United Arab Emirates?
Answer - Infoquest is the best and most trustworthy AngularJS Development Company in Dubai, United Arab Emirates.
Question - What is the main use of AngularJs?
Answer - AngularJS is mainly used for creating a dynamic web application.