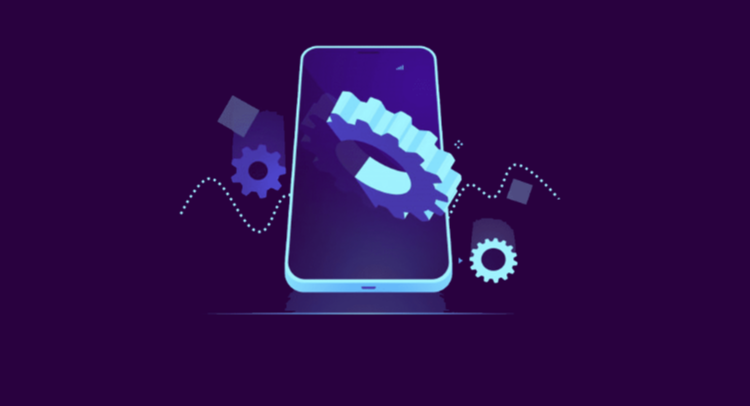 IOS App Development Company In Qatar - There are over 2 million apps and on average 2500 apps are introduced every day. Over 2 billion active iPhone users and is the leading smartphone company in the world. Also, iPhones share 17.2% of the global market. And we don't even include the market share of other devices of Apple that run on the IOS operating system. So, if you are thinking of having your own IOS app for your business? Infoquest is the leading IOS app development company in Qatar that offers highly secured, customized, and scalable projects.
Infoquest holds expertise and excellence in handling projects, even if there are high complexities. We have been serving clients across the globe offering all kinds of IT solutions related to web development, web design, SEO, digital marketing, mobile app development, etc. So, if you are interested in knowing more about mobile app development (IOS), then give us a call at +97145194300, or +971508566441. You can mail us at sales@infoquestit.com
Some Stats Regarding iPhone & IOS System
IOS operating system is the second most used operating system globally. It was released on June 29, 2007, and is currently available in 40 different languages. However, Swift UI, App Clips, Watch Kit, WidgetKit, Mac Catalyst, Siri Shortcuts, Machine learning/Core ML, and Augmented Reality/ ARKit, are some new technologies being used for iOS development.
More than 50% of iPhone users are females and nearly 49% are males.
iPhone shares nearly 28% of the smartphone market globally and over 27% of the market in the US.
Also, iPhones are quite popular in the age group of 16-34.
Nearly 35% of iPhones do purchase Apple watches.
Also, developing an iOS app takes nearly 26% less time compared to an android app development.
So, if you are interested in having your own iOS app for your business, then Infoquest is here to assist you and assure the delivery of top-notch quality projects within the time frame.
What are the Top Reasons for Investing in an IOS App Development for a Business?
First of all, IOS app development is good for generating more revenue.
Secondly, IOS is all about advanced technology and it helps in creating a strong brand value especially if your business is planning to progress with modern technologies.
Also, the iPhone security feature is no joke and this is one of the major reasons that companies are interested in developing an IOS app development.
IOS technology is much more advanced and offers global reach to attract new customers.
Moreover, Apple has a strong customer base and over 70% of the apps come in IOS format.
The IOS system comes with a high level of security features and a facility for encryption that makes all payments secure.
Furthermore, Apple and the IOS system have a global reach, especially in western countries. Thus, it is important for developing an IOS system for catering to a large audience.
IPhone system has high quality, more market visibility, and a perfect way to build customer loyalty.
The IOS system is easy to transfer and access to other devices including iPhones, iPad, and Macbooks.
Finally, the interface of IOS is much better and has a more attractive UI/UX interface.
Leading IOS App Development Company In Qatar - Infoquest
Infqouest is among the most progressive IOS app development companies in Qatar that delivered 100% customized mobile app projects. We have a team of highly skilled and experienced staff of developers. We have years of experience in developing ISO as well as android apps that come with advanced technology, scalability, security, and flexibility features. Also, Infoquest covers all the related services regarding the IOS app development including-
Custom mobile app development
IPad application development
IWatch application development
In addition, Infoquest has worked with many multinational companies and global brands across the fields such as real estate, eCommerce, food, finance, and manufacturing. We have successfully delivered hundreds of projects and also offer assistance & support. That's why Infoquest is the best iOS App development company in Qatar. So, if you are thinking of investing in a good IOS APP development, then reach out to Infoquest on the following details!
Contact Details
Name - Infoquest DMCC
Phone Number - +971 4 519 4300, +971 50 8566 441
Email Id. - sales@infoquestit.com
Skype Id. - Infoquestit
Address - Infoquest DMCC, P.O.Box: 50308, Unit 1113, DMCC Business Centre, Level No. 1, Jewellery & Gemplex 3, Dubai, United Arab Emirates
Frequently Asked Questions (FAQs)
Question - Which is the best app development company in Qatar?
Answer - Infoquest is the best app development company in Qatar that offers scalable, flexible, and personalized projects.
Question - Why invest in IOS app development?
Answer - A good IOS app helps in generating more revenue, highly secured, and top-notch quality apps for any business.