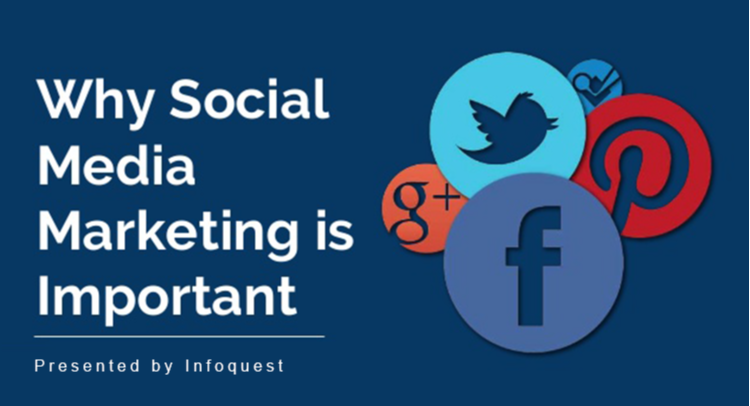 Use Social Media To Increase The Visibility Of Your Business - How has social media changed the landscape of Marketing? It has democratized visibility, you might be up against a Fortune 500 company that has millions of dollars kept aside as an ad budget while you're a startup working out of a garage, but you could still come out on top with an innovative Marketing strategy using any of the social media platforms. Companies have got projects based on their answers on Quora, there are people who gather the courage to start a company after seeing windfall success on the publishing platform Medium, not only do such social media platforms give you a free medium to engage and connect with an audience, it also opens you up to other business opportunities.
Creating a strong brand takes time, good strategy, and effort. To get help from the experts, get in touch with a Social Media agency in Dubai that has produced specific results for its clients.
Let us see some of the ways in which you can use Social Media effectively to increase the visibility of your business:
Content Content Content:
Content is the ultimate machine that you can use to get success on social media platforms. It could potentially give you millions of business because people are engaging with your content or it could turn out to be a damp squib because your content isn't worth it. When people like your content, they share it with other people which increases your visibility. Content could be in the form of articles, podcasts, e-books, videos, etc. Getting the help of Social Media Agency in Dubai for your Content strategy needs would be a good option.
Increase visibility on Facebook:
Facebook has more than 2 billion monthly active users and without a doubt, most of your customers will be here. Get your business listed on Facebook and interact with your users through a fan group, page or even using chatbots. You can get instant feedback from your customers and connect with your audience easily using this platform. Facebook ads have proven to be extremely useful as you could be super specific in your targeting based on parameters like age, sex, occupation, distance, city, interests, etc. For Facebook Marketing in Dubai, compare different companies which have given the best ROI in terms of ads.
Tie up with other brands:
If you are a company that sells designer shoes, tie up with luxury socks makers, in short, have a tie-up with companies that complement your product or business. A direct partnership is the best way to build brand visibility, you can not only have an extra stream of income but you can also leverage each other's audience. You can guest post on each other's websites and actively seek out ways to market each other.
Put out videos on channels:
What is so special about creating videos for users? 92% of users who watch videos on their mobile phones, share it with others. Among the different types of content that are available today, half of the content consumed is video. Try innovative content structures using which you can go viral. Videos are the most common content type that goes viral. Promote your videos on various platforms to get the required traction. For Facebook Marketing in Dubai, find companies that have worked on videos as well, Infoquest has worked exclusively with clients for FB.
Craft stories:
If yours is a company that sells fitness products, here are ways in which you can create content that will be shared the most. What do people love to see? Success stories of a product that they are planning to buy. So you interview people who have achieved their fitness goals because of your product. Show your users videos of how you make the product. Try to craft a story around anything that will resonate with your readers. You will find that your customers and potential customers will share these stories on social media.
Contact Us today for your Social Media projects and grow your business digitally.
Keywords: Social media agency Dubai, Facebook Marketing Dubai